I have a little Monday-itis today.
I woke up, for no reason really, with that sinking feeling, and the thought;
"Oh no. Here we go again"
Silly really.
The kitchen was clean.
The house fairly tidy.
A good start to the week, I would usually think.
And Monday hasn't been unkind.
But Saturday was much lovelier.
Lets reminisce.
We stayed in on Friday night. I studied a little.
The Man fell asleep on the couch watching the football.
We visited his parents on Saturday and I didn't study.
I crocheted. Hello crochet, it's been a while.
The kids played with the hose in the winter sun.
Anyone would think it was summer already.
Straight into a warm bath afterwards.
Fish and chips, and no dishes made the perfect Saturday night.
And a movie in bed when we got home, while I crocheted some more.
And Lego, always the Lego.
I love you crochet.
I loved you weekend.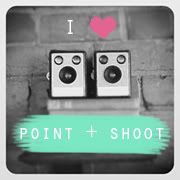 xx